All Outbacks sold worldwide are equipped with all wheel drive as standard equipment, the only drivetrain setup available.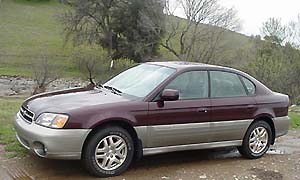 2000 Subaru Outback Sedan
Sales exceeded expectations, with Tim Mahoney, Senior Vice President of Subaru of America stating "[the Outback] saved our company."

2000 Subaru Outback
Subaru introduced the Outback to Japan as the Legacy Grand Wagon–then renamed Legacy Lancaster in model year 1997. In 2004, the Outback name was adopted worldwide and moved to its own model line (except in Japan). All vehicles in the Outback line are derived from Subaru's Legacy, except the Outback Sport (aka Impreza Outback), which is derived from the Impreza hatchback.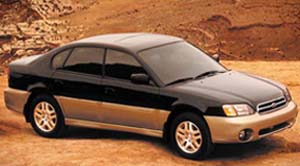 2001 Subaru Outback Sedan


Green Outback Sedan.

2011 Subaru Outback 3.6R

2007 Subaru Outback 2.5 i