The Land Rover name was originally used by the Rover Company for one specific vehicle model, named simply the Land Rover, launched by Rover in 1948. Over the following years it developed into a marque encompassing a range of four-wheel-drive models, including the Defender, Discovery, Freelander, Range Rover, Range Rover Sport and Range Rover Evoque. Land Rovers are currently assembled in the company's Halewood and Solihull plants, with research and development taking place at JLR's Gaydon and Whitley engineering centres. Land Rover sold 194,000 vehicles worldwide in 2009.

2004 Land Rover Freelander HSE
Land Rover has had several owners during its history. In 1967 the Rover Company became part of Leyland Motor Corporation and in 1968 Leyland Motor Corporation itself merged with British Motor Holdings to form British Leyland. In the 1980s British Leyland was broken-up and in 1988 Rover Group, including Land Rover, was acquired by British Aerospace. In 1994 Rover Group was acquired by BMW. In 2000 Rover Group was broken-up by BMW and Land Rover was sold to Ford Motor Company, becoming part of its Premier Automotive Group. In June 2008 Ford sold both Land Rover and Jaguar Cars to Tata Motors.

2004 Land Rover Freelander SE
The design for the original Land Rover vehicle was started in 1947 by Maurice Wilks, chief designer at the Rover Company, on his farm in Newborough, Anglesey. It is said that he was inspired by an American World War II Jeep that he used one summer at his holiday home in Wales. The first Land Rover prototype, later nicknamed 'Centre Steer', was built on a Jeep chassis.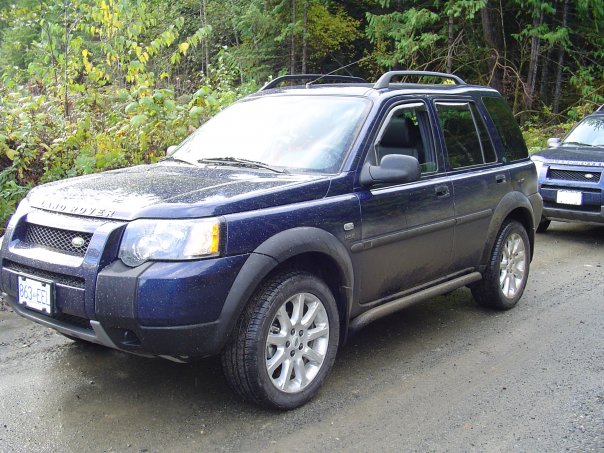 2004 Land Rover Freelander 4

Land Rover Freelander 2004

Land Rover Freelander Td4

Land Rover Freelander Td4